Best Dog Cars – Toyota Edition
Blog
May 8th, 2023
FD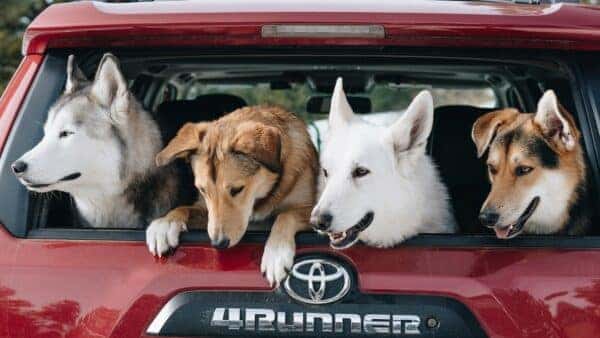 Best Dog Cars – Toyota Edition 
If you're a proud dog owner, you know that your furry friend is not just a pet, but a cherished member of your family. At Wilsonville Toyota, we understand the importance of finding a vehicle that accommodates both you and your canine companion. That's why we've put together a list of the best Toyotas for dog owners. From spacious interiors to advanced safety features, these vehicles are designed with your furry friend in mind. 
Toyota RAV4 
The Toyota RAV4 is a popular choice for dog owners who want a versatile and capable compact crossover SUV. With its roomy interior and ample cargo space, your pup will have plenty of space to stretch out and relax during road trips or everyday adventures. The rear cargo area is easily accessible, making it convenient for loading and unloading your dog's crate or other supplies. Plus, the available power liftgate can be a game-changer when you have your hands full with your pup and need to open the trunk. 
The RAV4 also offers advanced safety features like the Toyota Safety Sense™ 2.0, which includes pre-collision warning with pedestrian detection, lane departure alert with steering assist, and dynamic radar cruise control, helping you and your furry friend stay safe on the road.
Toyota Highlander 
If you have a larger dog or multiple dogs, the Toyota Highlander is an excellent option. This midsize SUV offers a spacious and comfortable interior with three rows of seating, providing plenty of room for your family and furry friends. The rear cargo area is generous, making it easy to accommodate all your dog's gear, whether it's a crate, food, or toys. 
The Highlander also comes with available features like a rearview camera with dynamic guidelines, blind spot monitoring, and rear cross-traffic alert, which can be incredibly helpful when navigating with your dog in the vehicle. 
Toyota Sienna

 
For dog owners who prefer a minivan, the Toyota Sienna is a top choice. The Sienna offers a flexible and roomy interior with sliding rear doors, making it easy for your dog to enter and exit the vehicle. The third-row seats can fold flat to provide ample cargo space for your pup, and the available power liftgate allows for convenient access to the rear cargo area. 
The Sienna also offers an available rear entertainment system, which can be a great way to keep your dog entertained during longer drives. Plus, with the Sienna's advanced safety features, such as the Toyota Safety Sense™ 2.0 and available all-wheel drive, you can drive with confidence knowing that you and your furry friend are protected.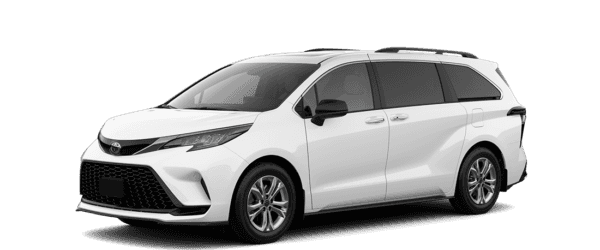 Toyota 4Runner

 
If you're an adventurous dog owner who loves to hit the trails, the Toyota 4Runner is an ideal choice. This rugged SUV offers off-road capability, making it perfect for outdoor adventures with your dog. The 4Runner also has a spacious and durable interior, with a rear cargo area that can accommodate your dog's gear, whether it's camping equipment or hiking gear. 
The 4Runner's body-on-frame construction and available features like Crawl Control, Multi-Terrain Select, and Locking Rear Differential can help you conquer tough terrains while keeping your dog safe and comfortable in the backseat.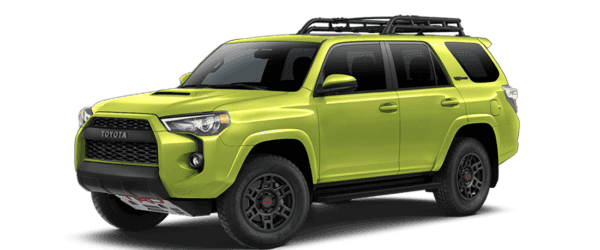 Toyota Camry

 
For dog owners who prefer a sedan, the Toyota Camry is a great option. While it may not have the same cargo space as an SUV or minivan, the Camry offers a comfortable and well-appointed interior that can still accommodate smaller dogs. The rear seats fold down in a 60/40 split, providing additional cargo space for your pup's gear.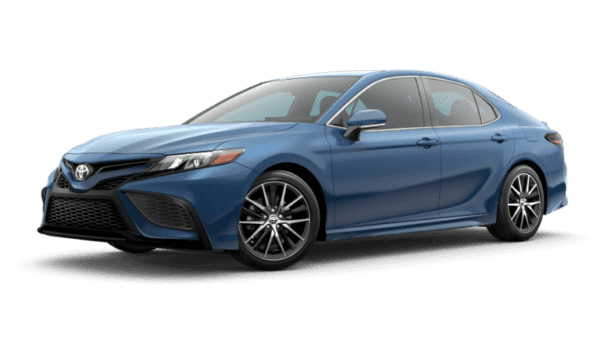 From the versatile RAV4 to the rugged 4Runner, Toyota offers a range of vehicles that are perfect for dog owners. These vehicles offer spacious interiors, ample cargo space, and advanced safety features to ensure that you and your furry friend can travel comfortably and safely. Whether you're running errands or hitting the trails, there's a Toyota that can fit your lifestyle and your dog's needs. Visit our dealership to explore these options further and find the perfect vehicle for you and your furry friend!